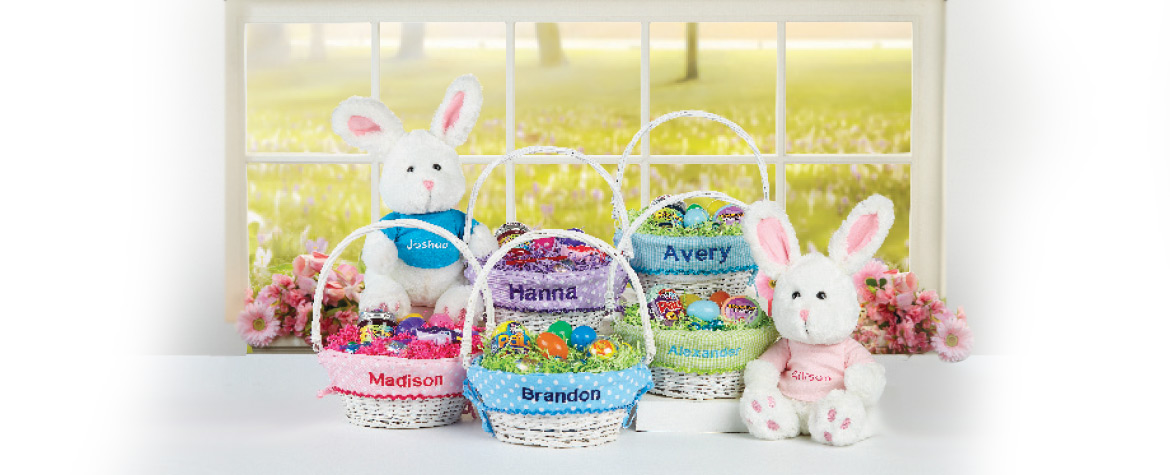 It's all about the basket.
Baskets, buckets & totes ready to be filled with Easter joy.
Easter Gift Ideas
Get ready for Easter with Lillian Vernon! Our huge selection of Easter items includes personalized Easter baskets, indoor decor, and gift ideas. Deck your home in the colors of spring and make sure the kids each have a special basket for their eggs! Make sure you are ready for a beautiful and festive Easter for your family and friends. Lillian Vernon is your destination for all the wonderful holidays and occasions throughout the year.