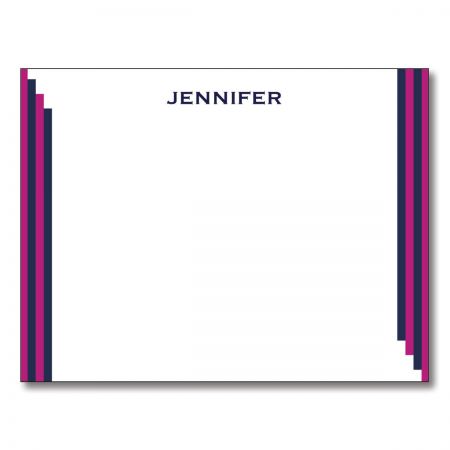 Lillian Vernon Exclusive designed by Jillian Yee-Pham
Designed exclusively for Lillian Vernon. Set includes 12 stunning 4 1/4" x 5 1/2" blank-inside, personalized note cards and 12 white envelopes. We'll print your note cards with the name or message you choose. Ideal for thank you notes, invitations, and everyday correspondence.

Specify name up to 12 characters.