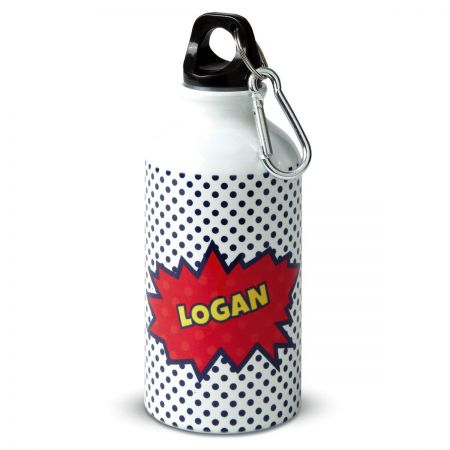 Super Heroes Personalized Water Bottle by Designer Maureen Anders
Lillian Vernon Exclusive

Since superheroes need a steady supply of H20, this water bottle is sure to appeal to your little "big guy." Created exclusively for Lillian Vernon by graphic designer and blogger MAUREEN ANDERS, the 14 oz. aluminum bottle features a twist-off lid with a handy clip and is about 2 1/2" diameter and 6"H, including plastic screw-off top with attached clip.

Specify name up to 8 characters.