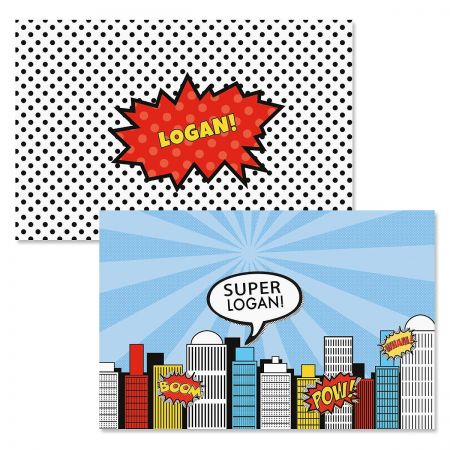 Super Heroes Placemat by Designer Maureen Anders
Give your little guy a serving of super powers with this double-sided laminated placemat. Created exclusively for Lillian Vernon by graphic designer and blogger MAUREEN ANDERS. 11 x 17"W vinyl placemat has child's name on both sides.

Specify name up to 14 characters.