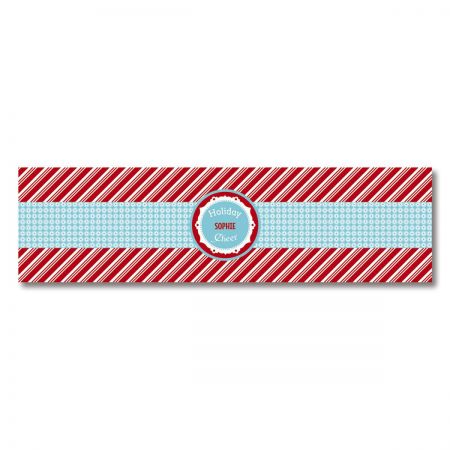 Red and Blue Water Bottle Wrap by Designer Maureen Anders
Little details can make a big difference when it comes to decorating and entertaining. There's basic bottled water you could serve guests, and then there's bottled water you've personalized with this cheerful holiday wrap. Created exclusively for Lillian Vernon by graphic designer MAUREEN ANDERS, they turn a beverage tub or bar into a festive display.

Specify name up to 12 characters.