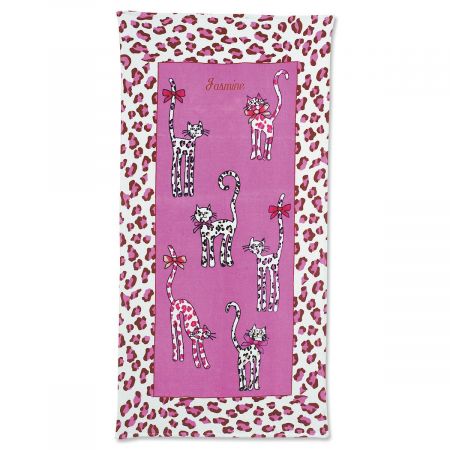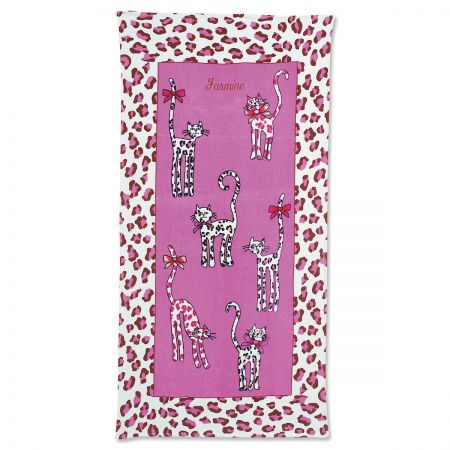 Lillian Vernon Exclusive
Extra-large 100% cotton towels are now higher quality, luxuriously thicker! Kids love the soft and thirsty feel almost as much as they love the colorful silkscreened designs! You'll love the value and quality! Leopard Cats Towel reverses from plush velour to thirsty terry loops. 30" x 60". Imported, machine wash and dry. Name is custom embroidered.
Specify name up to 12 characters.