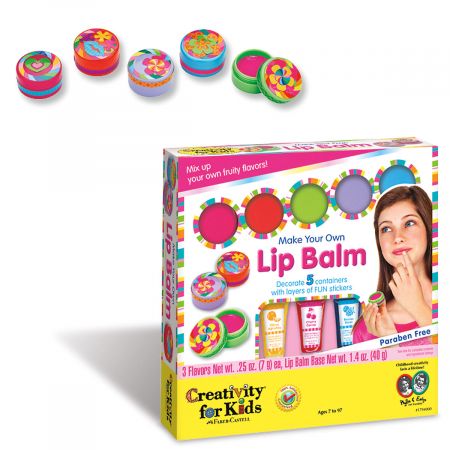 Creativity for Kids Lip Balm
Take care of yourself from your head to your toes! Safety tested and skin safe, these cosmetic and body products will make you feel good about yourself inside and out. Express your unique creative style. With this new and improved set, it's even easier to make your own lip balm sensations. We provide all the tools and supplies you need to create your own cosmetic concoctions. First, combine your favorite colors and flavors, then stir them into the lip balm base.
Colorful cosmetic containers and carry case can be decorated with layers of fun sticker designs. Lip balm is safety-tested, kid-friendly and paraben-free. Ages 7+.