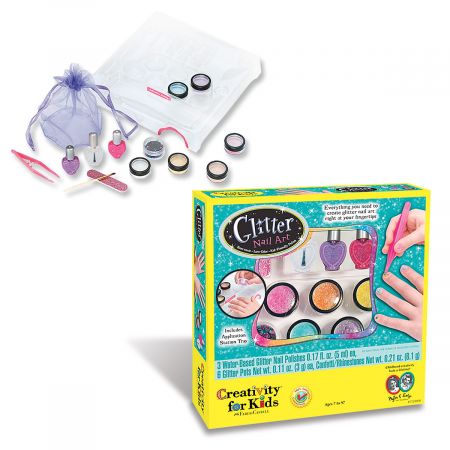 Creativity for Kids Glitter Nail Art Kit
Super-sparkle manicures are right at your fingertips!
Includes:
Unique glitter application station that minimizes the mess and mazimizes the fun
6 Pots of glitter
Confetti and rhinestones
Sparkling nail file
3 Bottles of glitter polish
Tweezers
Manicure storage bag and application station
Ages 7+. 2" x 9 1/2" x 9 1/2".